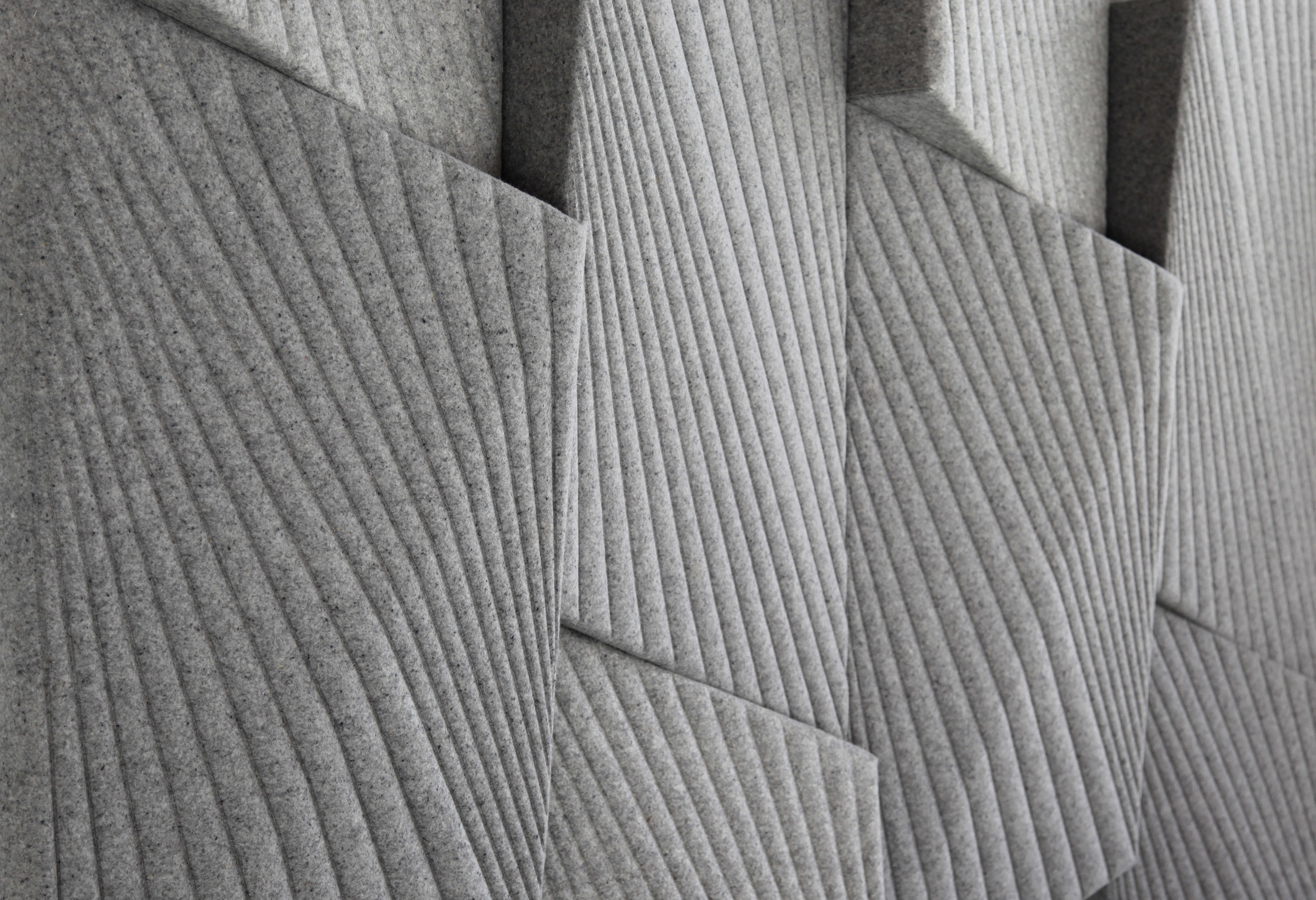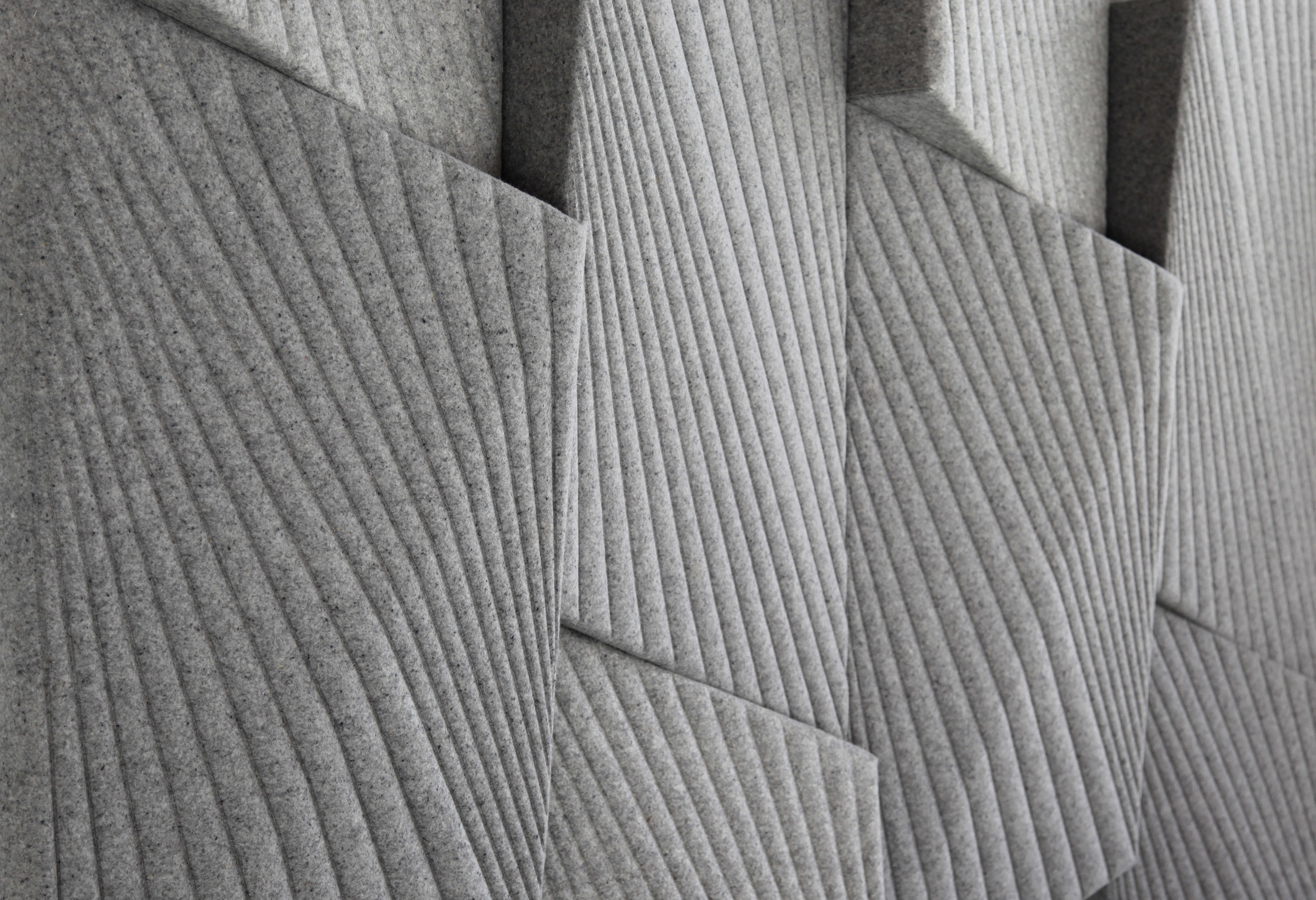 Robotic Needle Felting
Robotic Needle Felting is a novel additive manufacturing technique for nonwoven textiles. Needle felting, traditionally done by hand with a barbed needle, is a technique whereby fibers of the textile are meshed and entangled when punched together. This process is seamless and does not require the addition of thread or adhesives. Robotic additive manufacturing extends needle felting into a three-dimensional process, allowing local differentiation of stiffness and other properties across a homogenous solid. Through a digital workflow, formal and material properties are computationally informed and seamlessly translated via the manufacturing process.
Nonwoven textiles made of natural wool, synthetic polymers, or blends of the two, have numerous performative aspects, including excellent acoustic absorption, thermal insulation, and tactile characteristics. By developing a digitally controlled methodology for influencing these properties, this technique opens a wide range of potentials for nonwoven textiles in architectural applications. Current research involves three areas of development; the process tooling for robotic felting, the digital workflow that enables the formal and material properties to be specified computationally and embedded into the machine code, and prototypes of architectural elements such as acoustic panels and furniture demonstrating different techniques and processes. Three techniques were developed, shiplap, shingle, and quilt, each with distinct textural effects and methods for production. Both the shiplap and shingle technique employ the use of a continuous feeding system which places the textile and cuts it precisely as a fully automated process. Characterization studies into composite materials produced through this additive manufacturing process are currently being developed, particularly related to the use of heat set materials as binding element.
Robotic Needle Felting was made possible through generous support from the Taubman College of Architecture + Urban Planning, University of Michigan. Additional support was received through the University of Michigan Office of Research.
Principal/Co-Investigators: Wes McGee, Tsz Yan Ng, and Asa Peller